WE HAVE LOADS OF HAPPY CUSTOMERS!!!
RESERVE YOUR SCOOTER TODAY!!!
Renting a scooter in Playa Del Carmen is one of the most popular ways to see this city. With a practically unlimited number of places to visit and see, the possibilities are endless.
You're going to need transportation while you're here

Instead of relying on scammer taxi drivers, slow bicycles, walking, or taking a bus, choose an option that gives you more freedom
Street price for scooter rental is between $38-$42 USD/day. However, you will pay less here than anywhere else in town.
We're the most experienced scooter rental company in the city offering the latest model scooters at reasonable prices.We don't have any competitors because we are the best. If you don't believe us, try one of the other scooter outfits and see what you find out.
We've been servicing the Playa Del Carmen community for the last 3 years. We've worked with hundreds of customers just like you.
If you have any questions about anything, please feel free to contact us.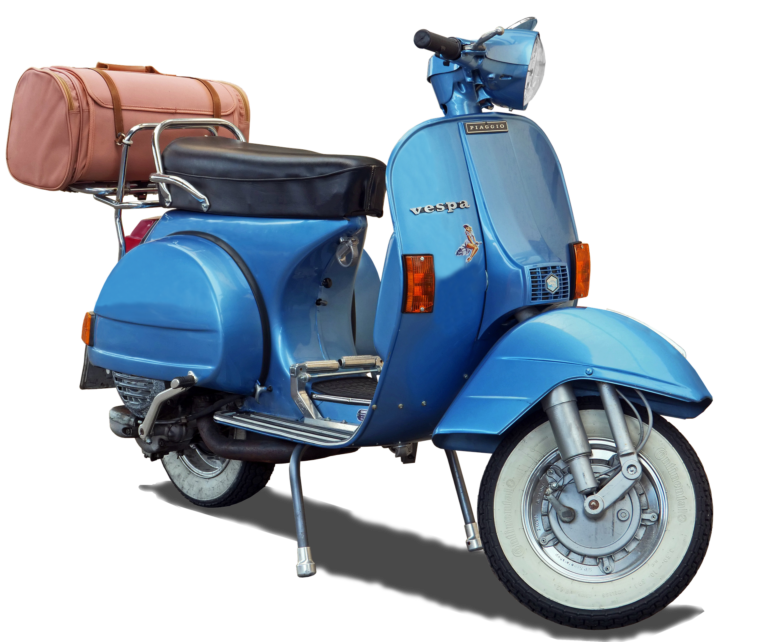 We operate exclusively online.
We do not have a brick and mortar store location. This saves us overhead fees and costs. We pass this savings on to our customers via reduced rental prices.
To make things easy, we use the downtown Walmart location ("Walmart Centro") as our pickup/drop-off point. It is centrally located, easy to find, and in a very safe part of Playa Del Carmen.
📍 Our address is the following:
Playa Scooter Rentals
30 Avenida Nte.
Gonzalo Guerrero
77710 Playa del Carmen, Q.R.
Mexico
If you cannot view the map, click on the GPS coordinates below:

We always meet customers in front of Walmart Centro. In the event of rain, we will meet you at the bottom of the escalators that connect the parking area beneath Walmart.
We have NEVER had anyone get lost, so we know it's very easy to find!
PLACES TO SEE WHEN RENTING A SCOOTER?
Parks
Beaches
Cenotes
Shopping
Points of Interest
Parks
Mayan statue near bus station – The location of the statue is one of the most iconic and interesting places in Playa del Carmen. The Mayan warrior statue is located on Benito Juarez Avenue and the Beach. It is right next to the ferry dock, bus station, and a plethora of other interesting shops, restaurants, and services. Most importantly, it is easily accessible when renting a scooter in Playa del Carmen. Why? Because parking is very limited in this area and a scooter is very easy to park here!
Municipal Palace – Playa Del Carmen's municipal Palace is at the center of downtown Playa del Carmen. On any day of the week, you can find an eclectic mix of different people walking through the municipal Palace Park. Because it is such a popular area of the city, parking is always limited. However, if you are driving a scooter, it is much easier to park here. It is definitely a must-see while touring Playa Del Carmen on a scooter. Also, make sure to visit the inside of the Municipal Palace. There is an atrium inside that is covered in beautiful paintings. In addition to being interesting, this area is also quite safe as it has police presence 24/7. Definitely worth checking out on your scooter.
La Ceiba Park – La Ceiba Park is one of those gems that still remains unexploited by tourists (i.e. not very many people know about it). Fortunately, you can easily visit La Ceiba Park via a scooter rental. Bring a camera. Take some photographs. There is a little restaurant inside the park as well, so be sure to also bring an appetite.
Beaches
Cenotes
Shopping
Points of Interest
PLAYA DEL CARMEN SCOOTER RENTAL PRICE?
WHAT DO I NEED TO RENT A SCOOTER IN PLAYA DEL CARMEN?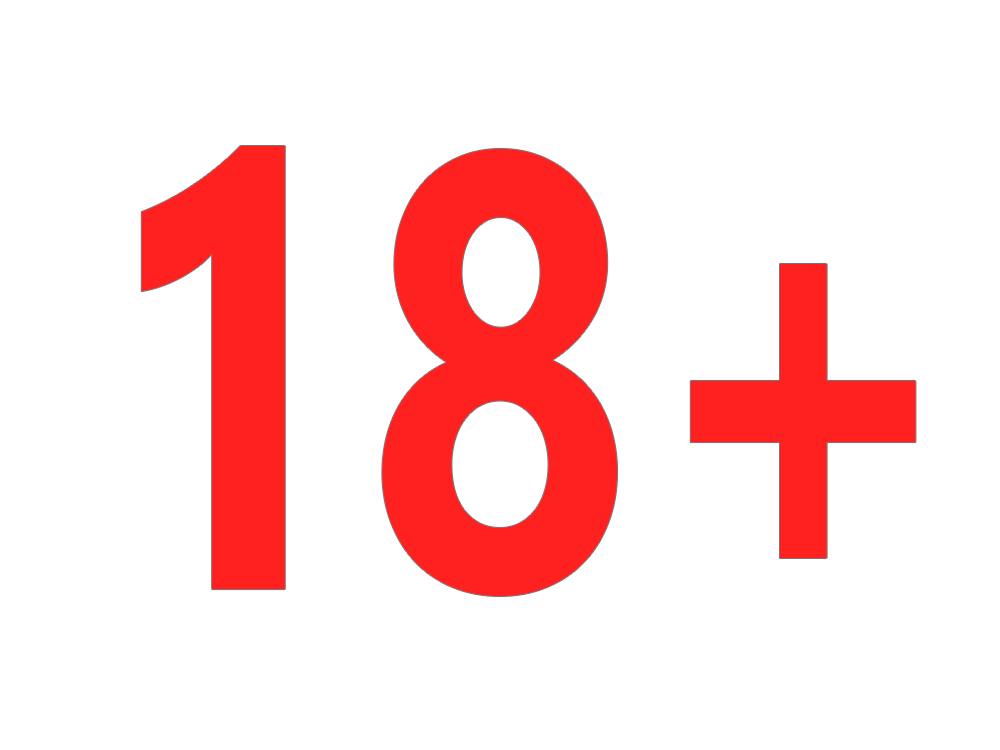 18+ Years Old
You must be 18 years or older to rent a Playa Del Carmen scooter.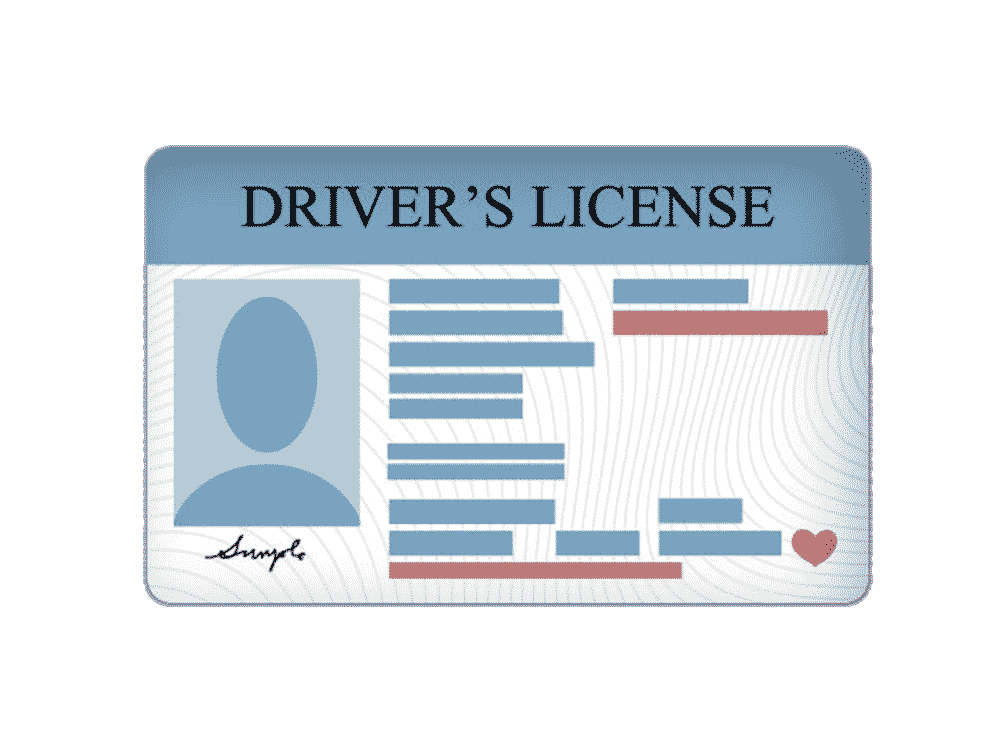 Valid Driver's License
You must possess a valid driver's license.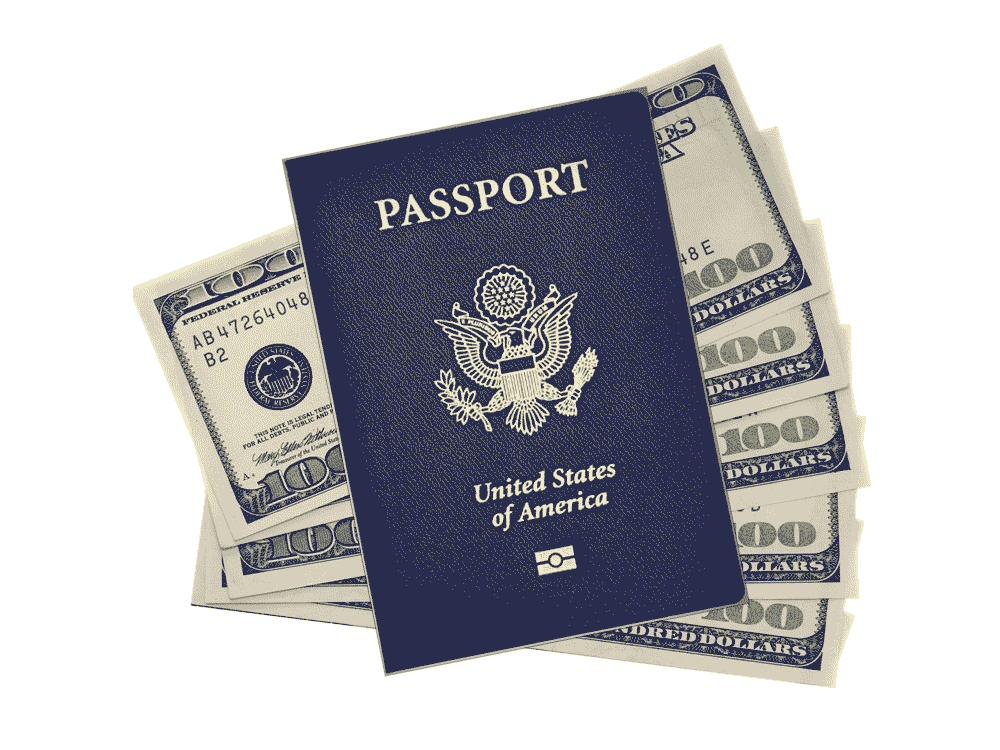 $250 USD Deposit/Passport
Leave $250 USD deposit OR leave your passport.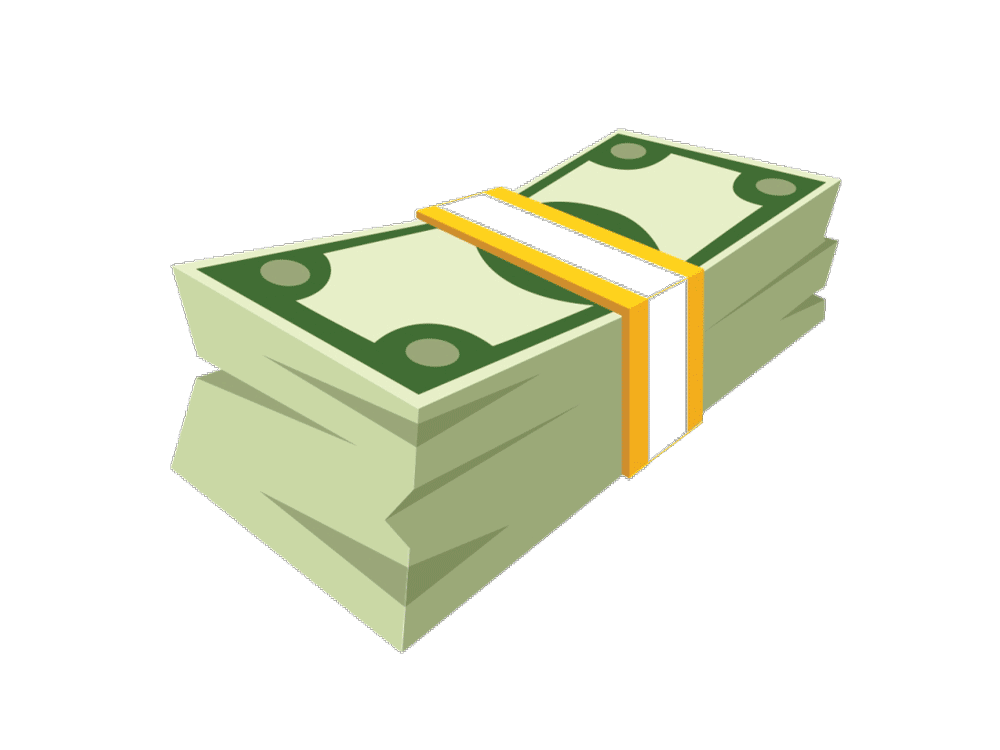 Scooter Rental Fee
Scooter rental fee must be paid in cash (MXN or USD).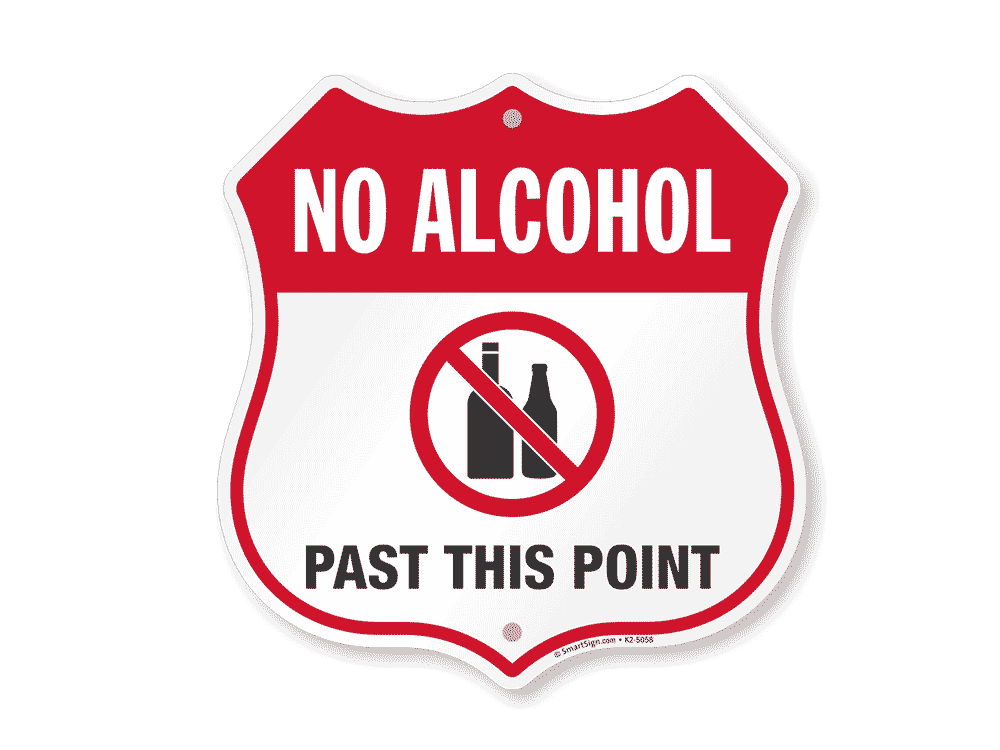 Be Sober
You cannot rent a scooter if you're drunk.
HERE ARE A FEW OF OUR HAPPY CUSTOMERS: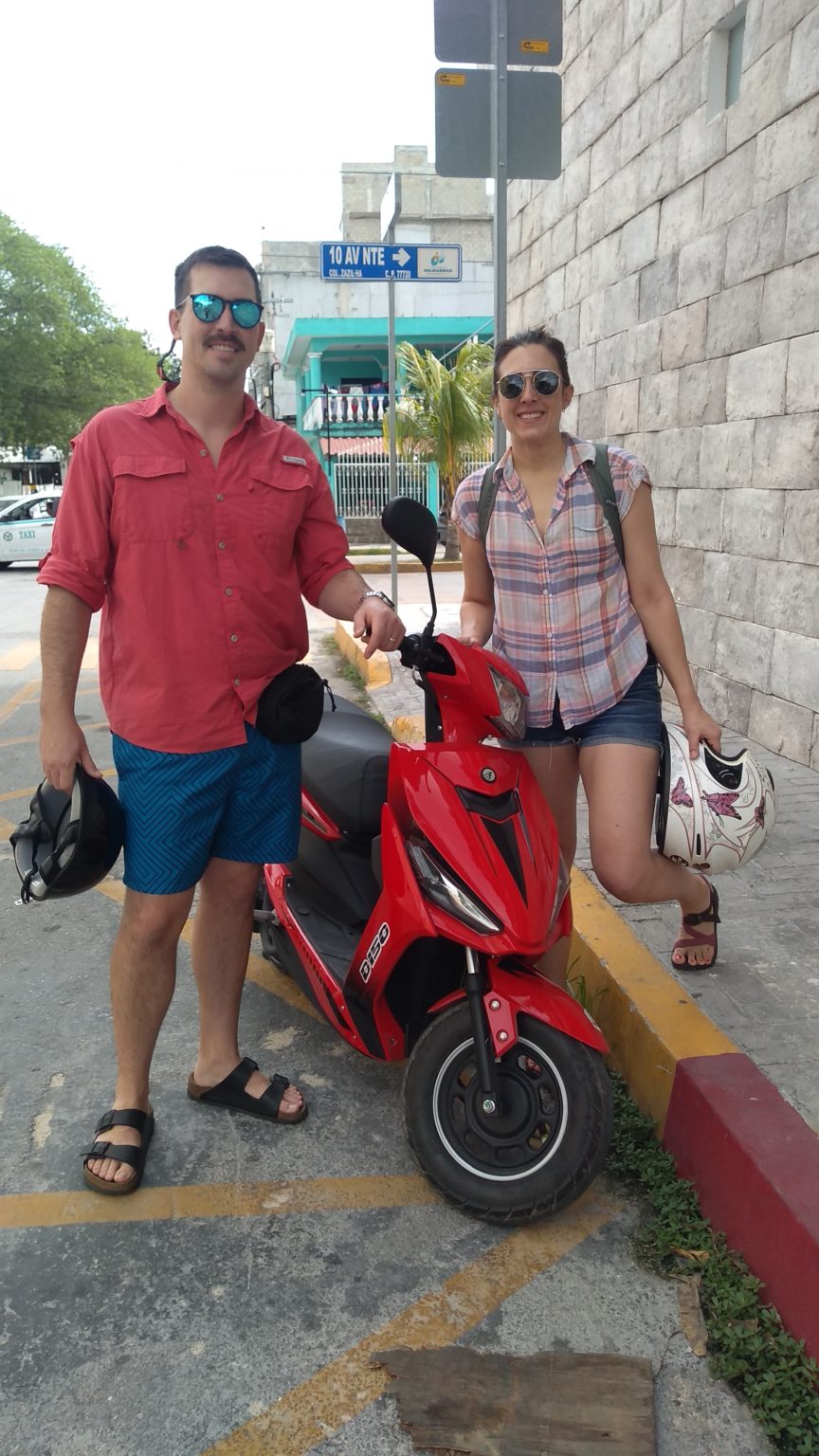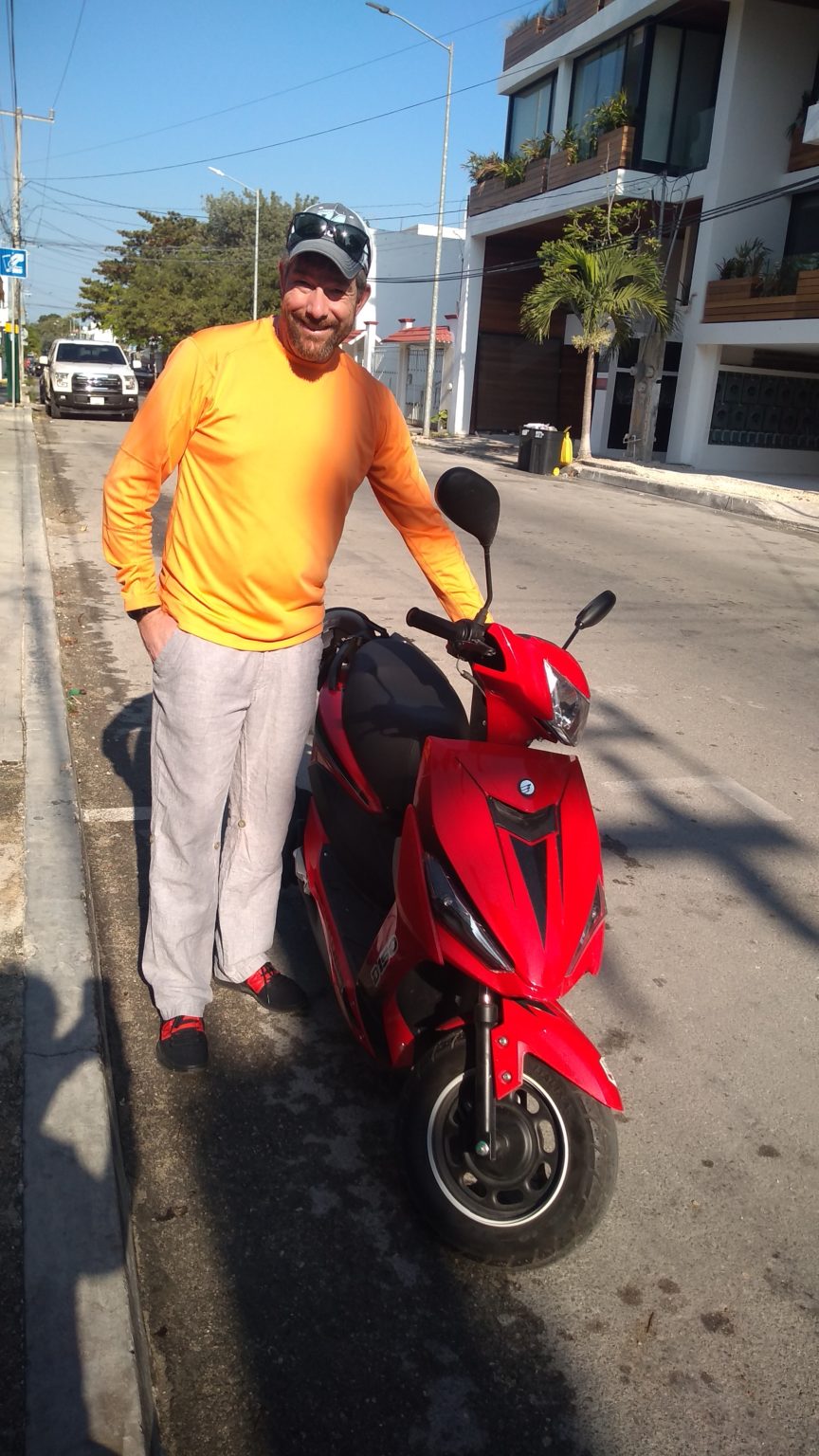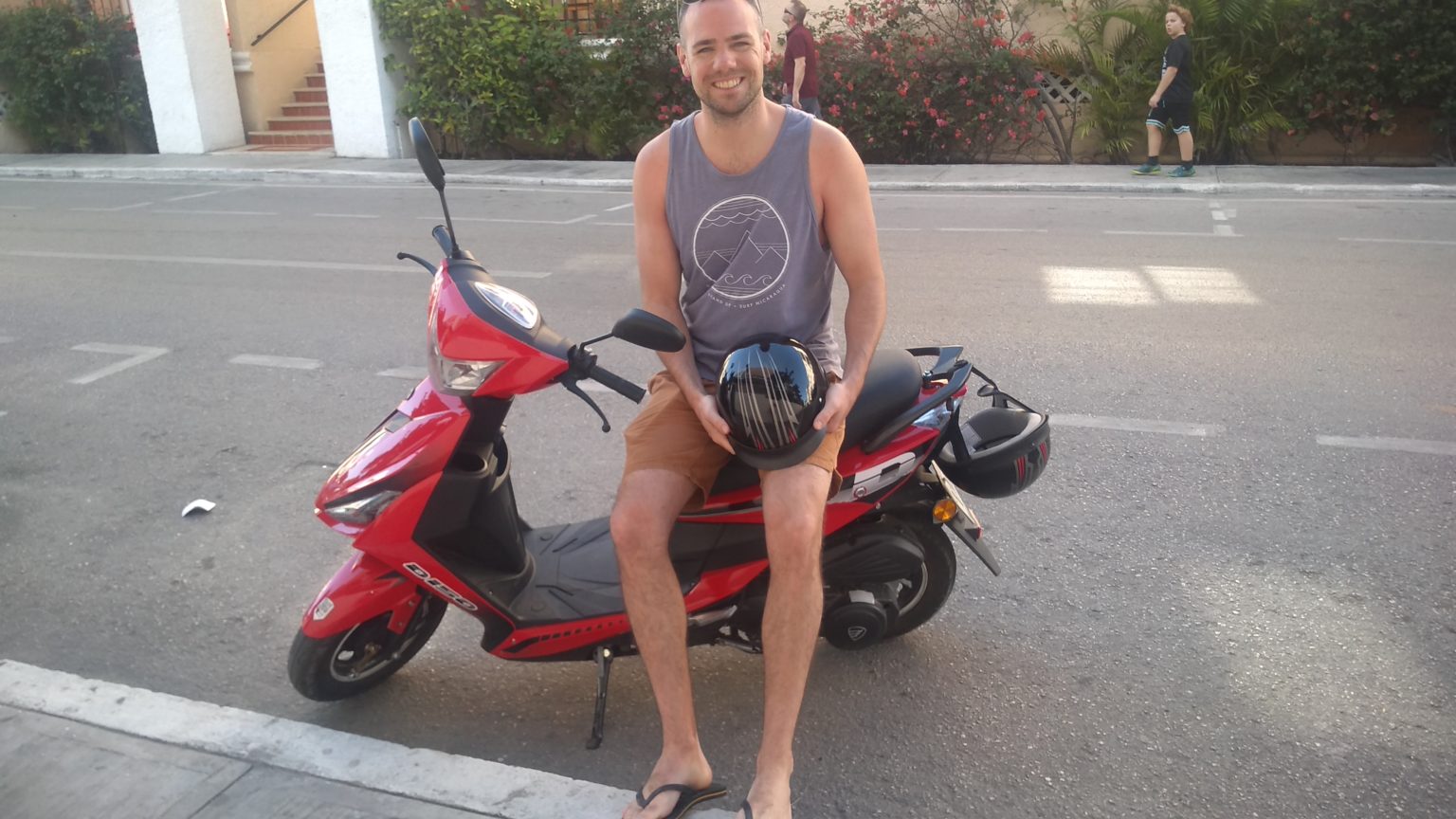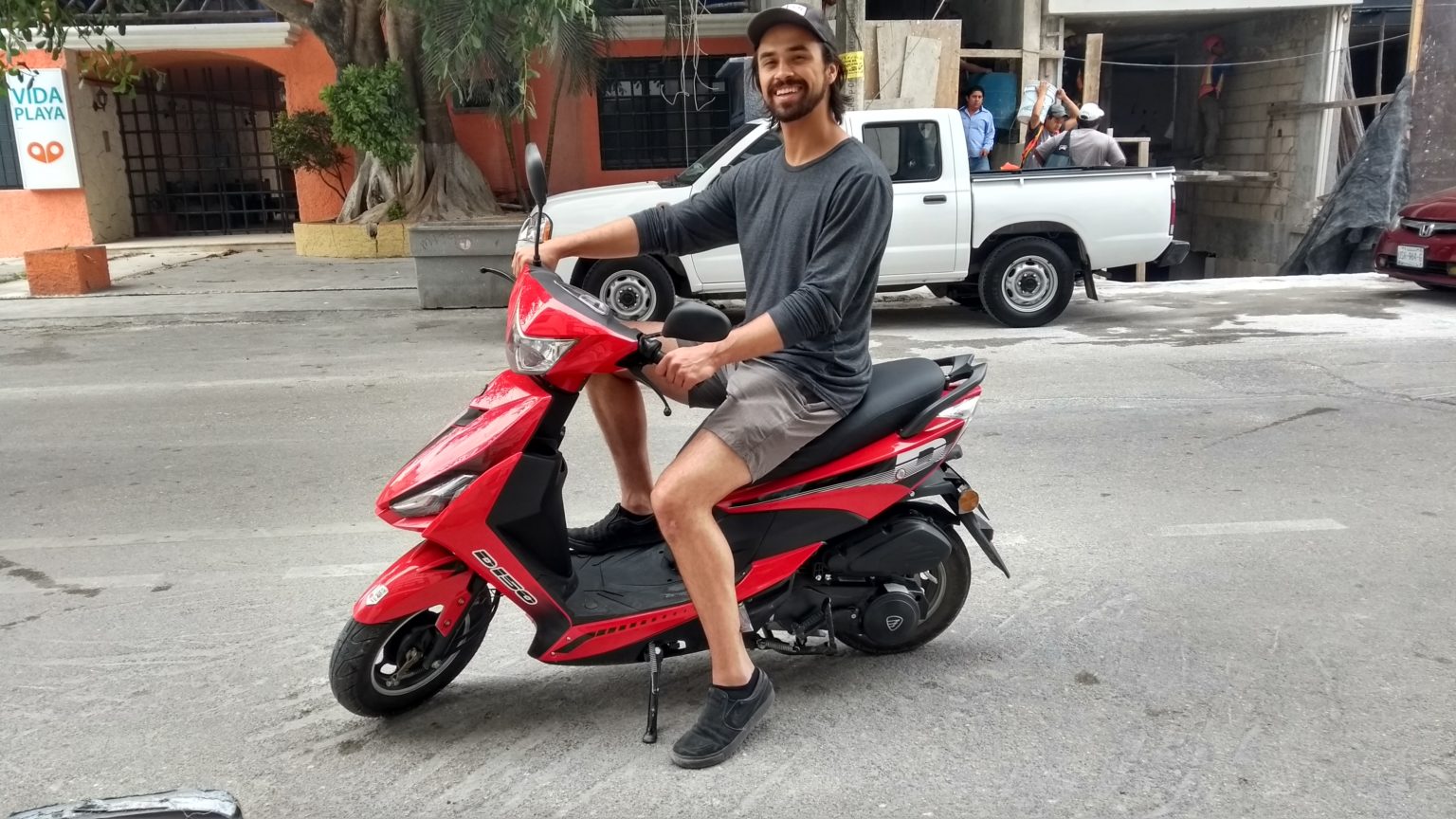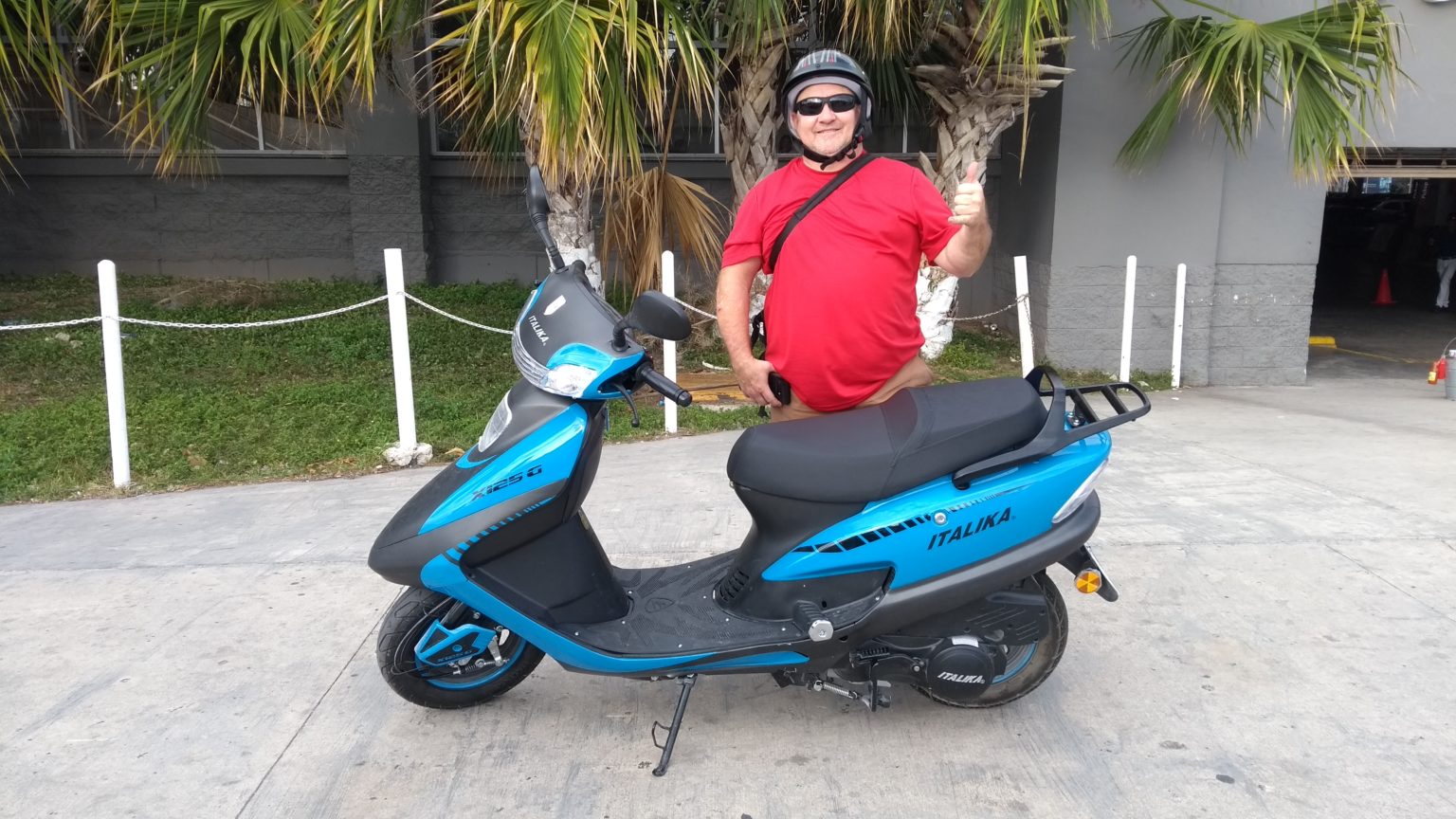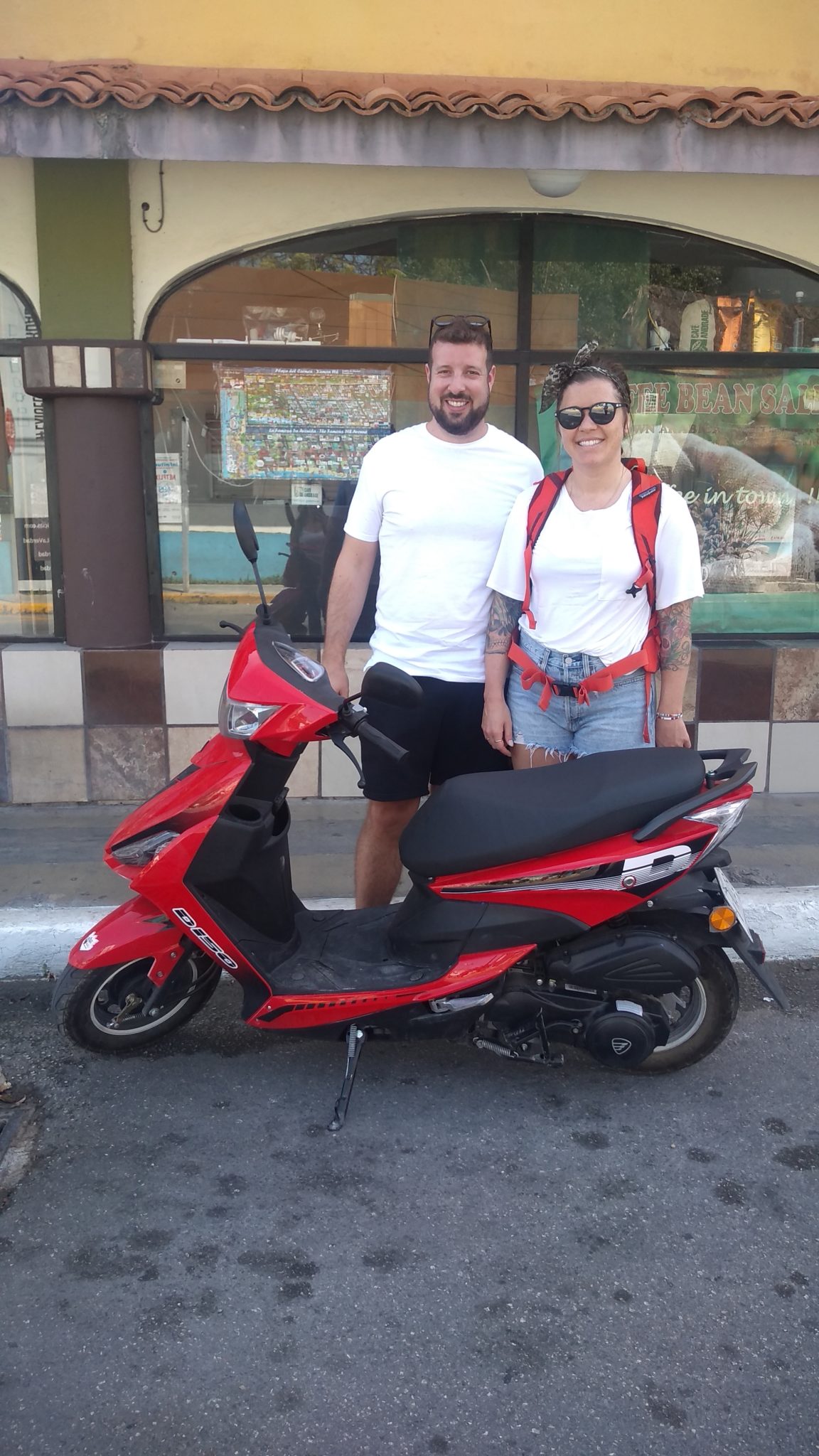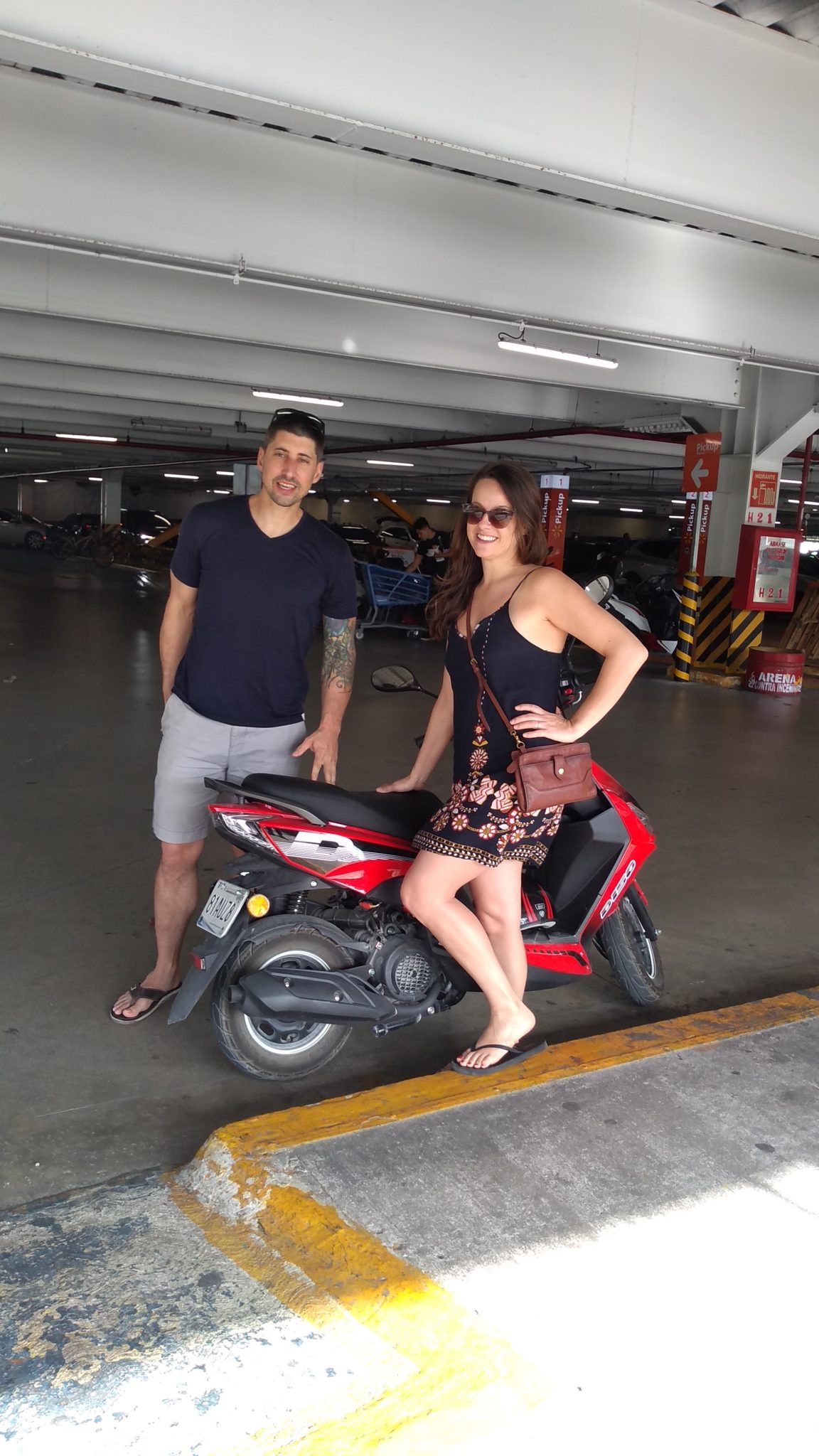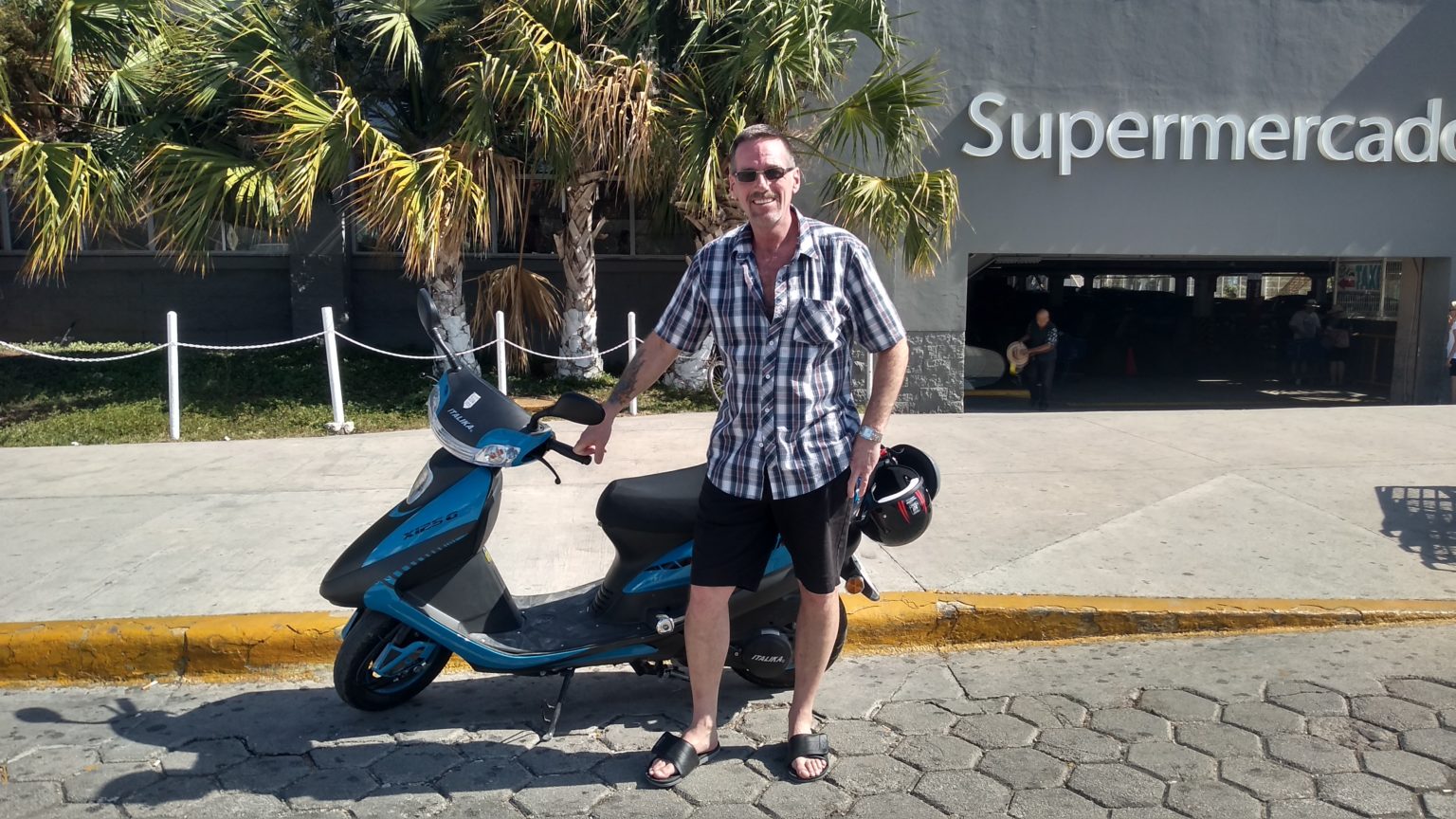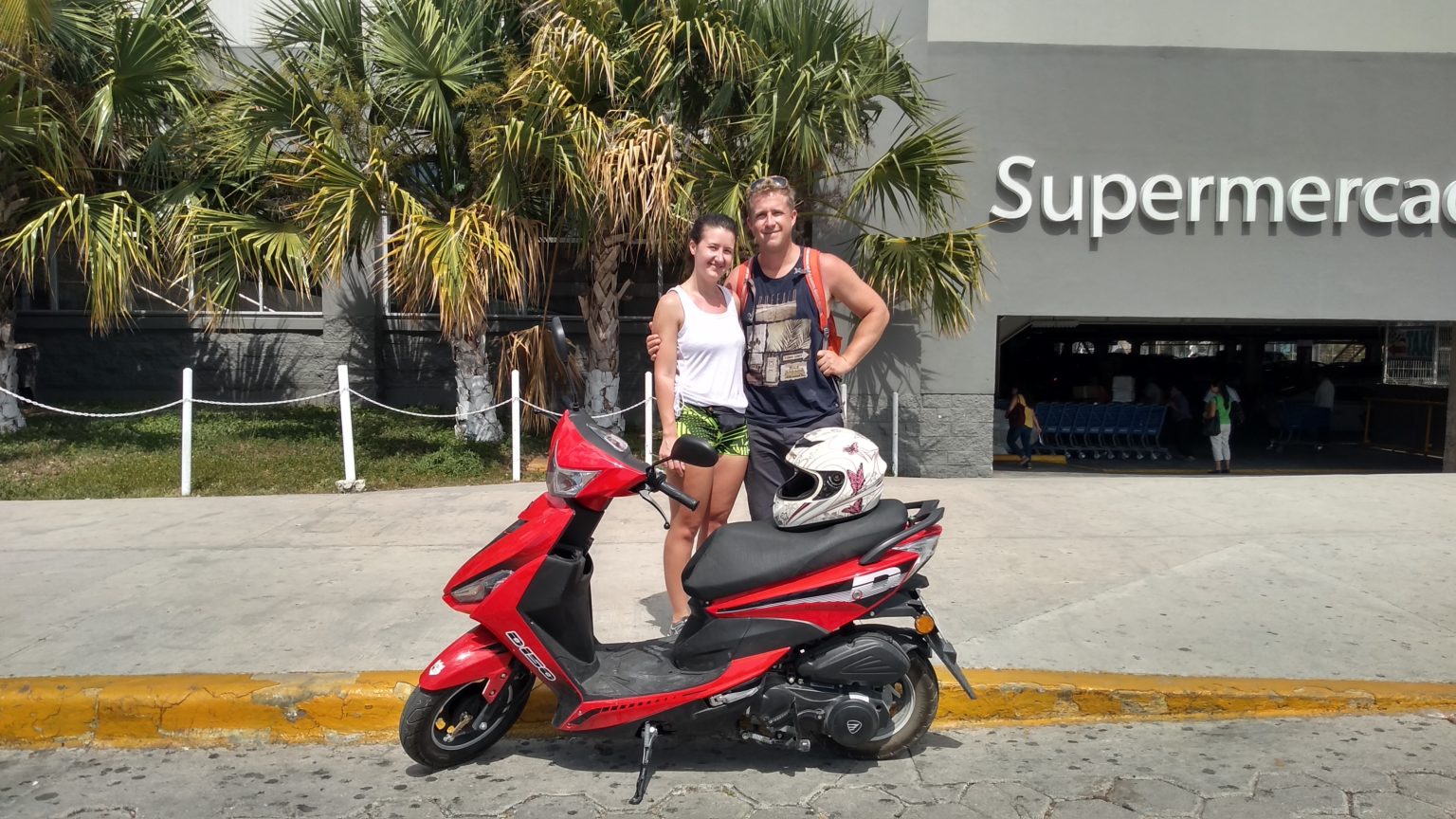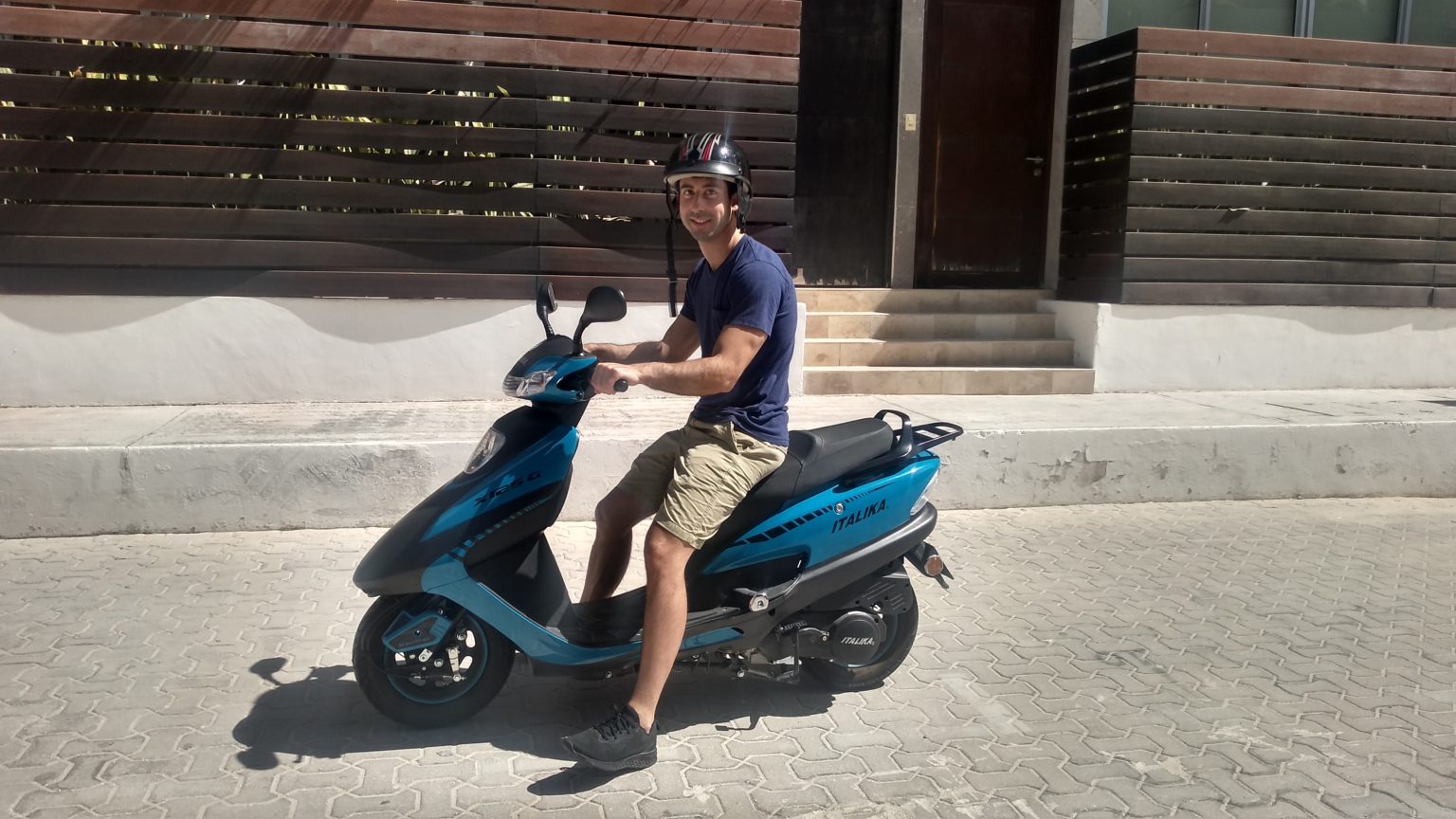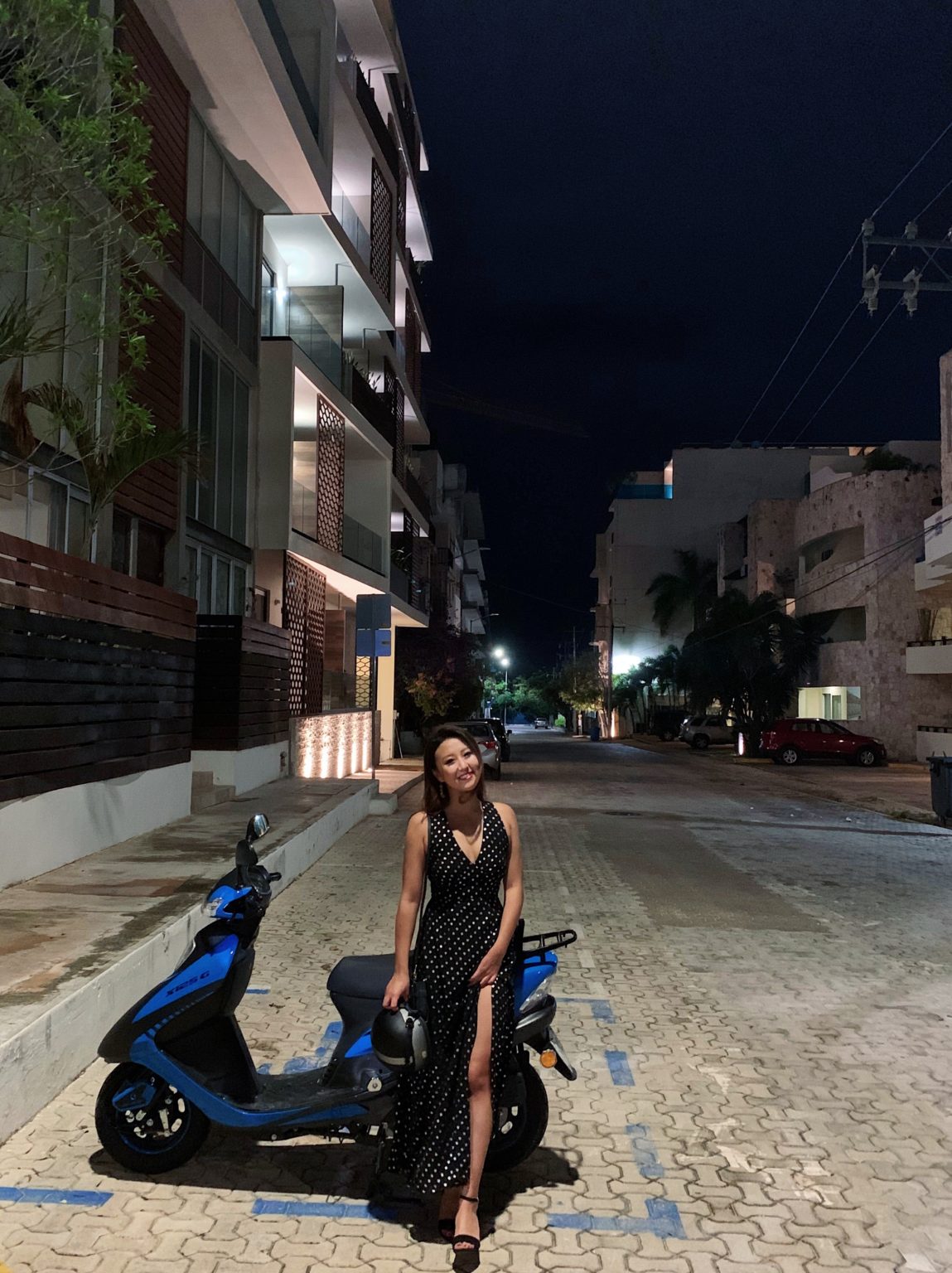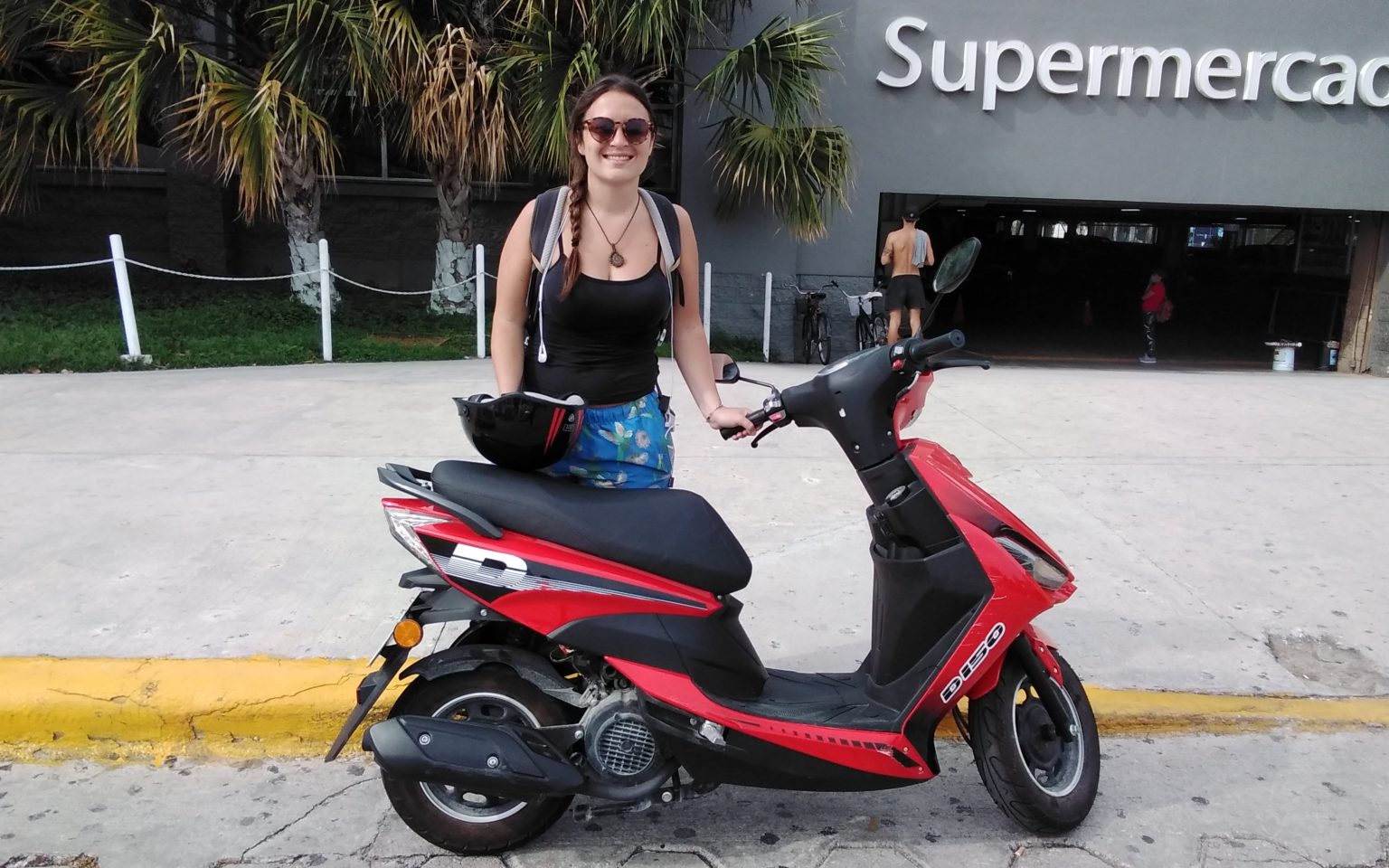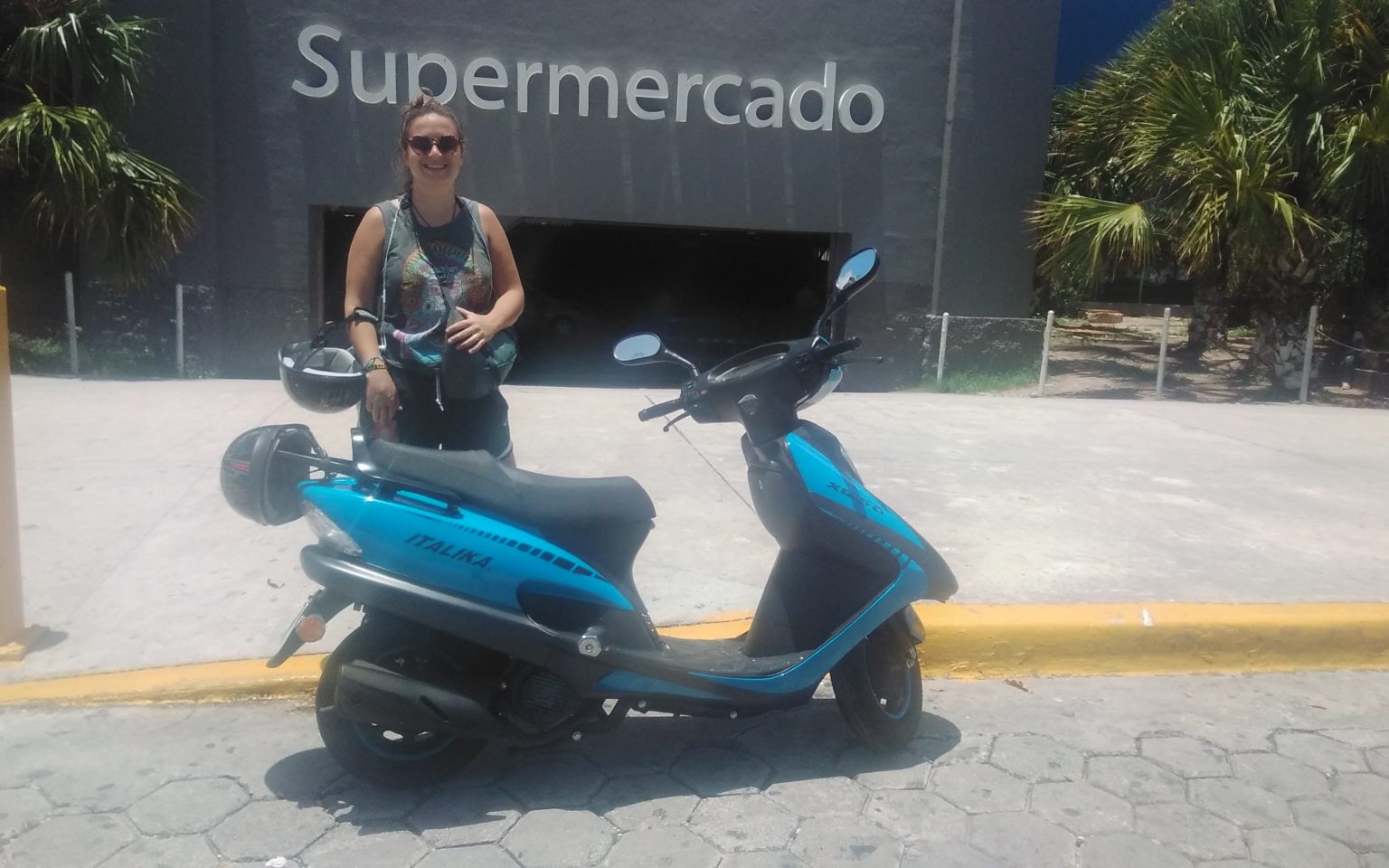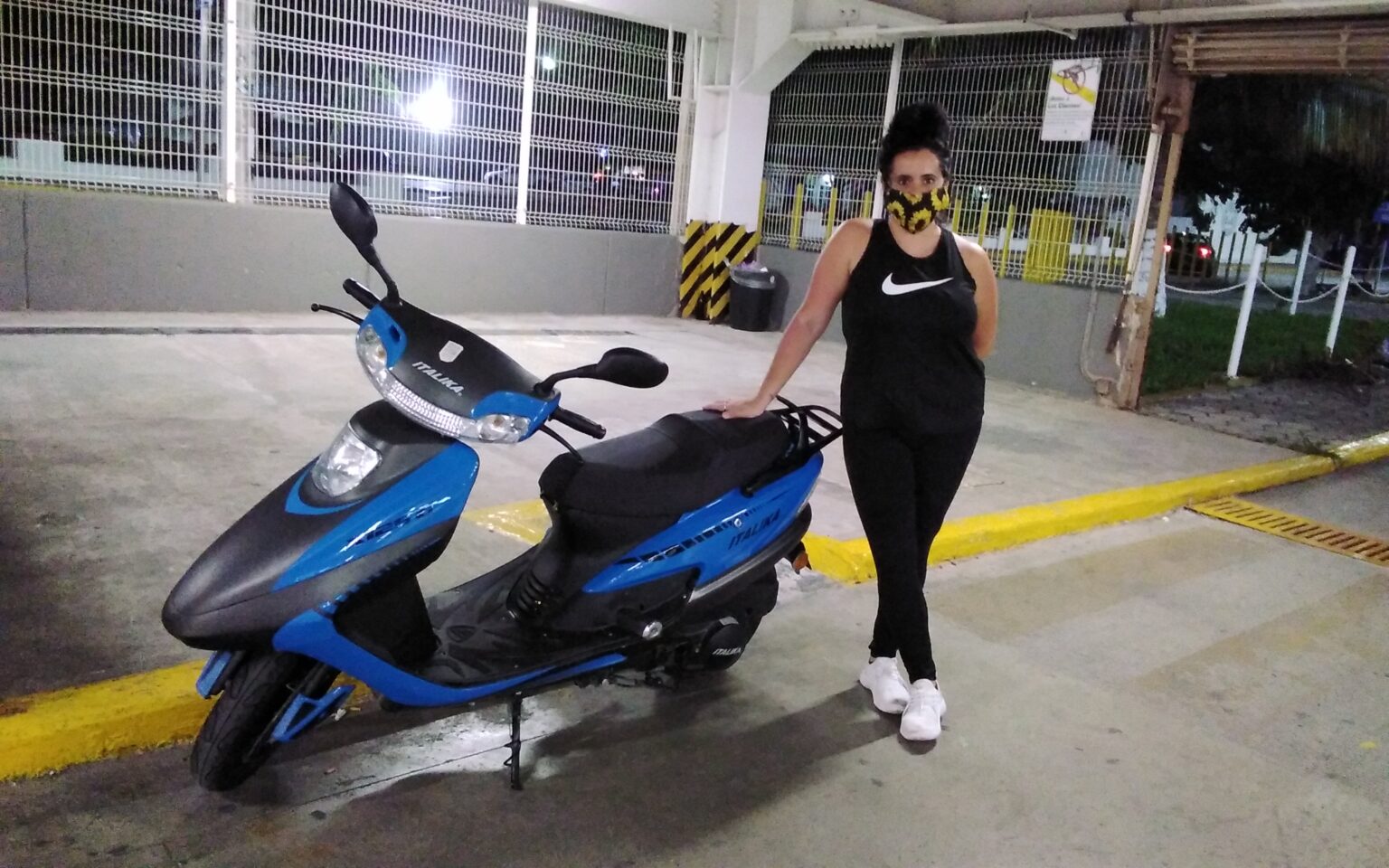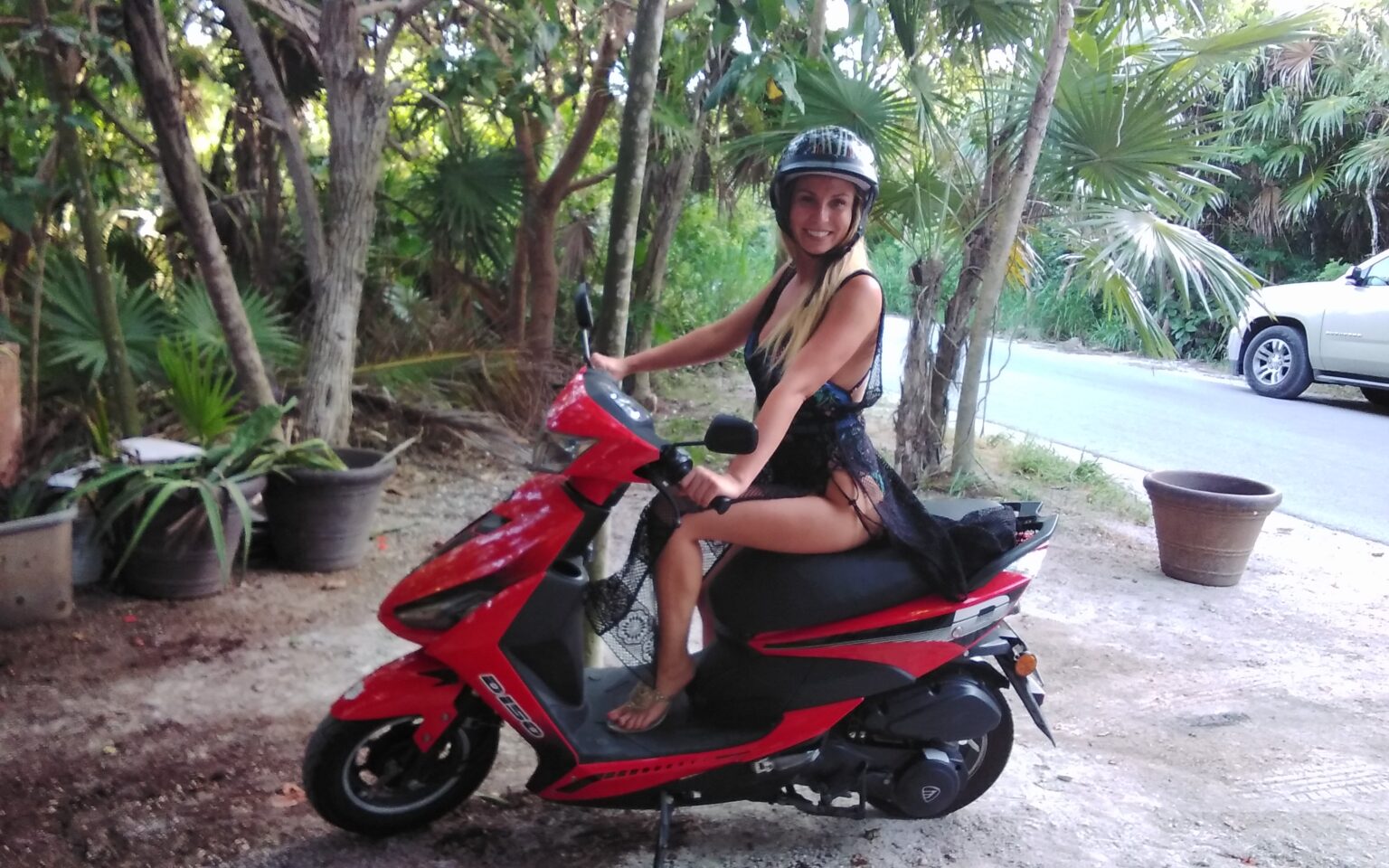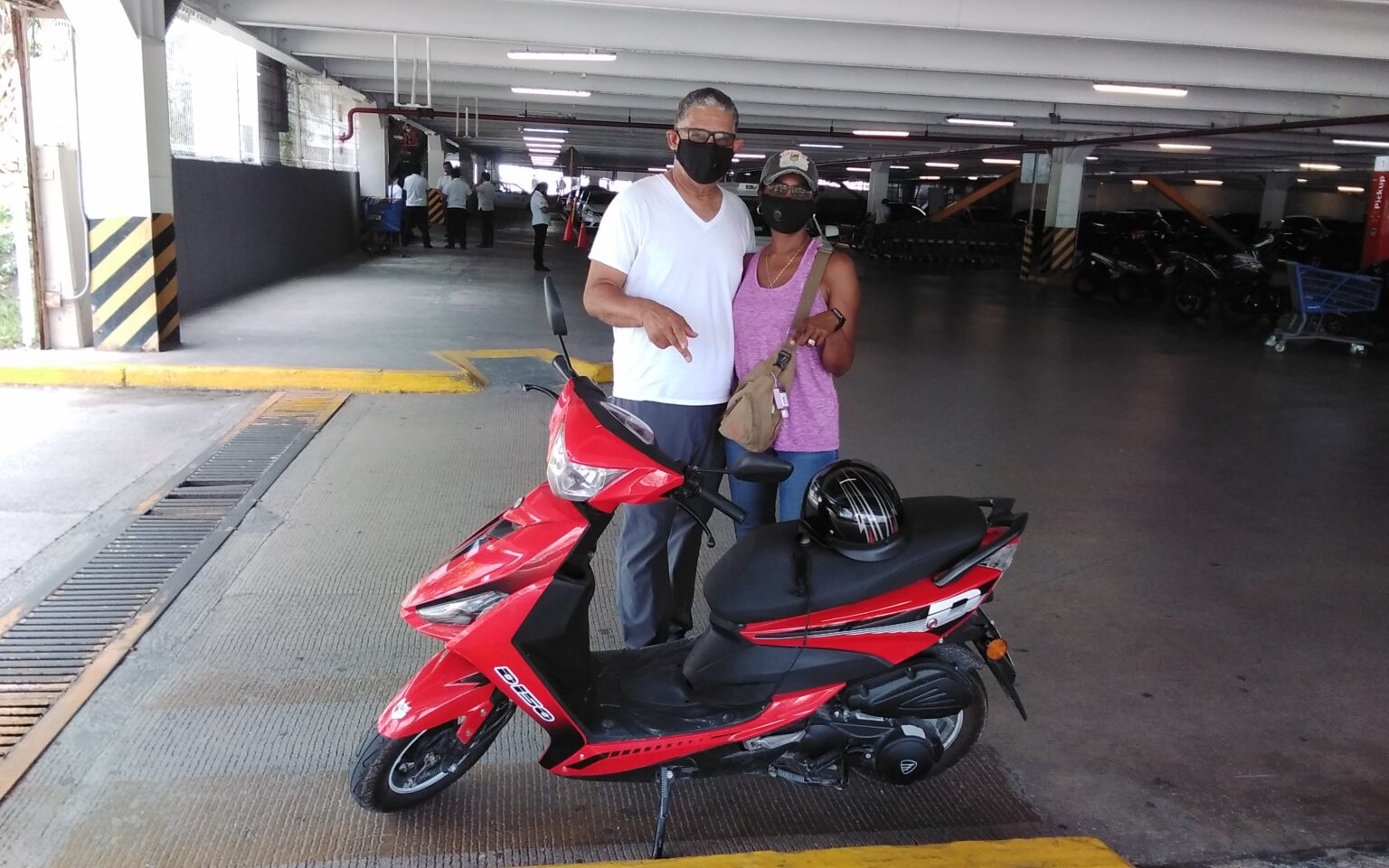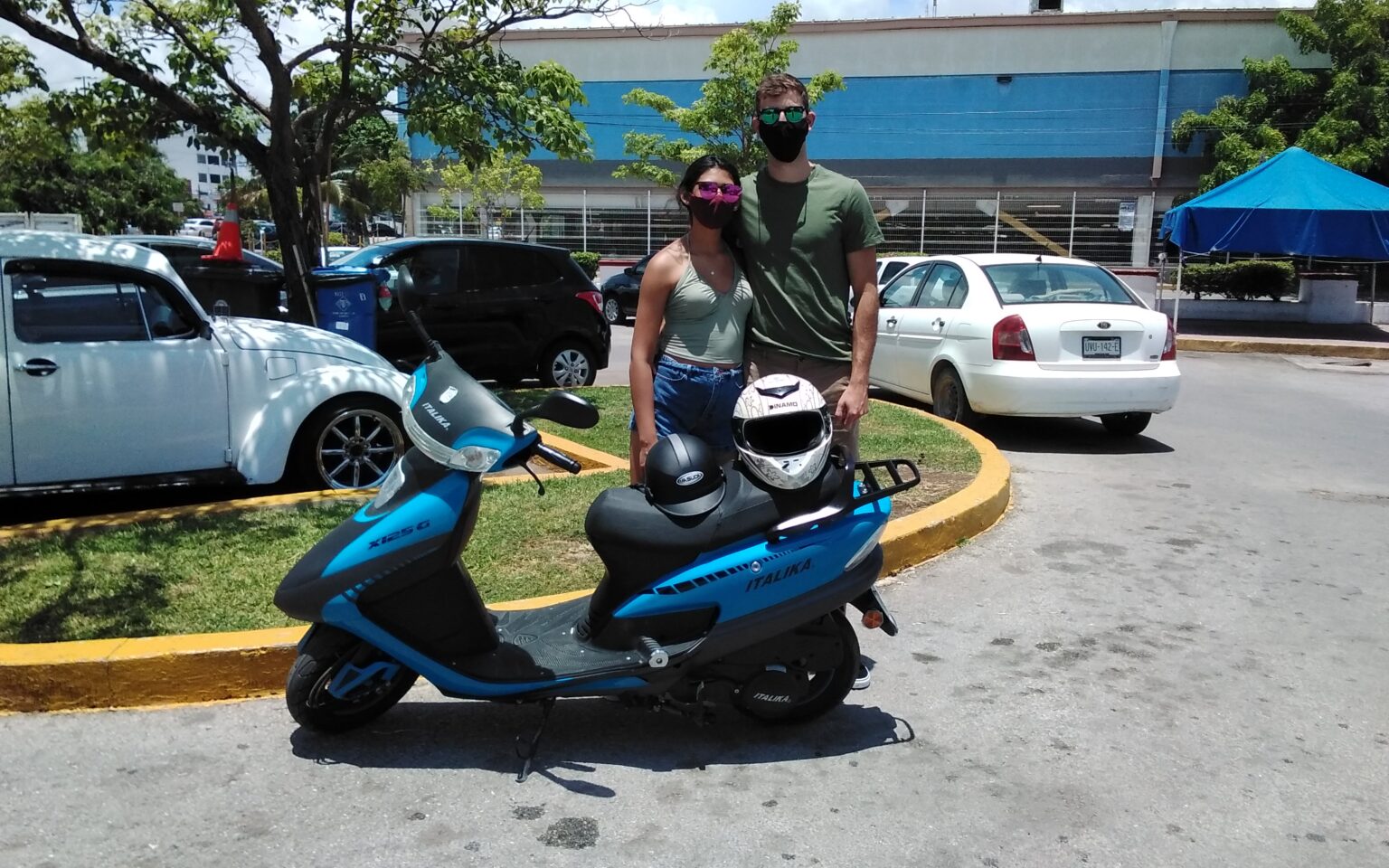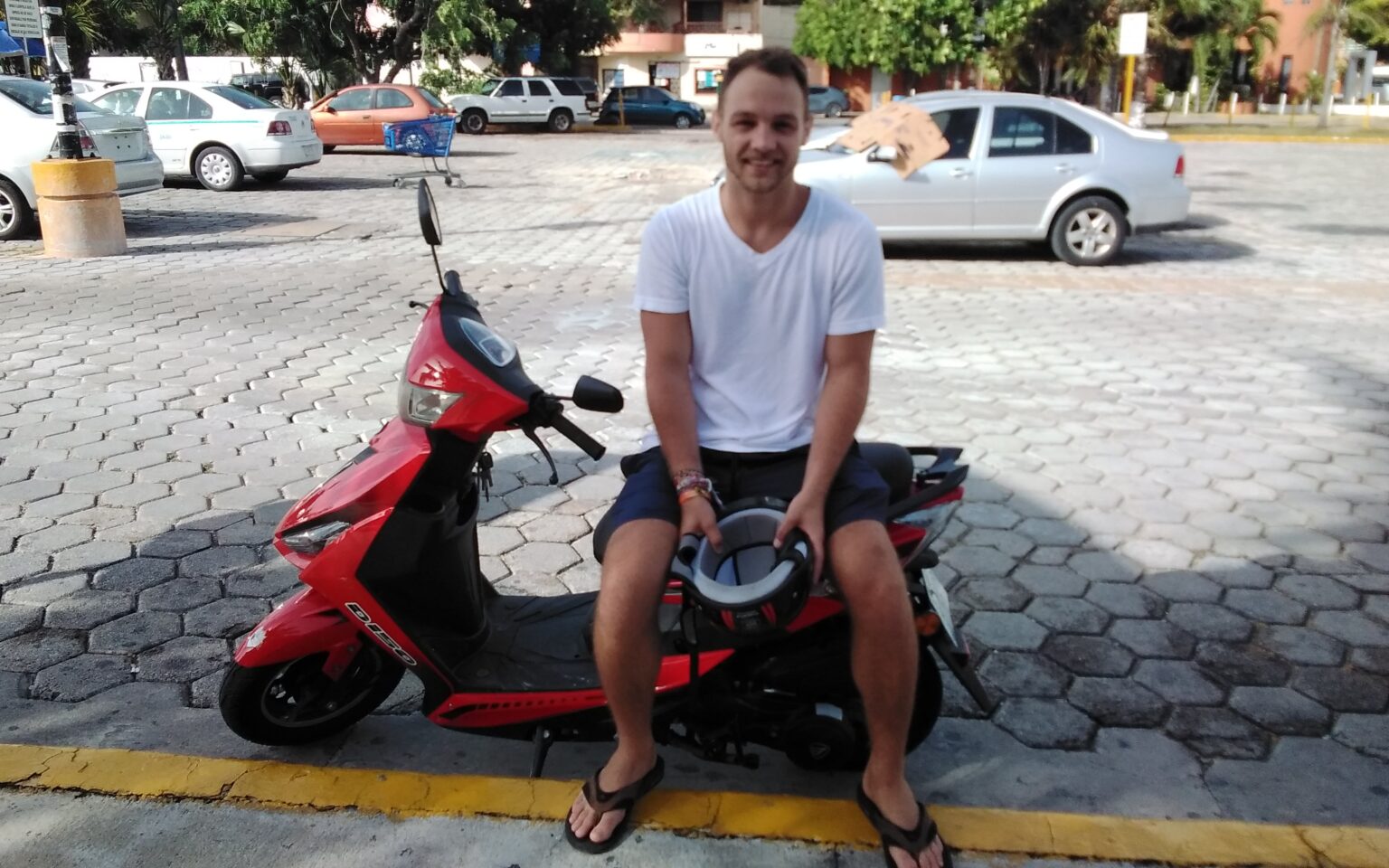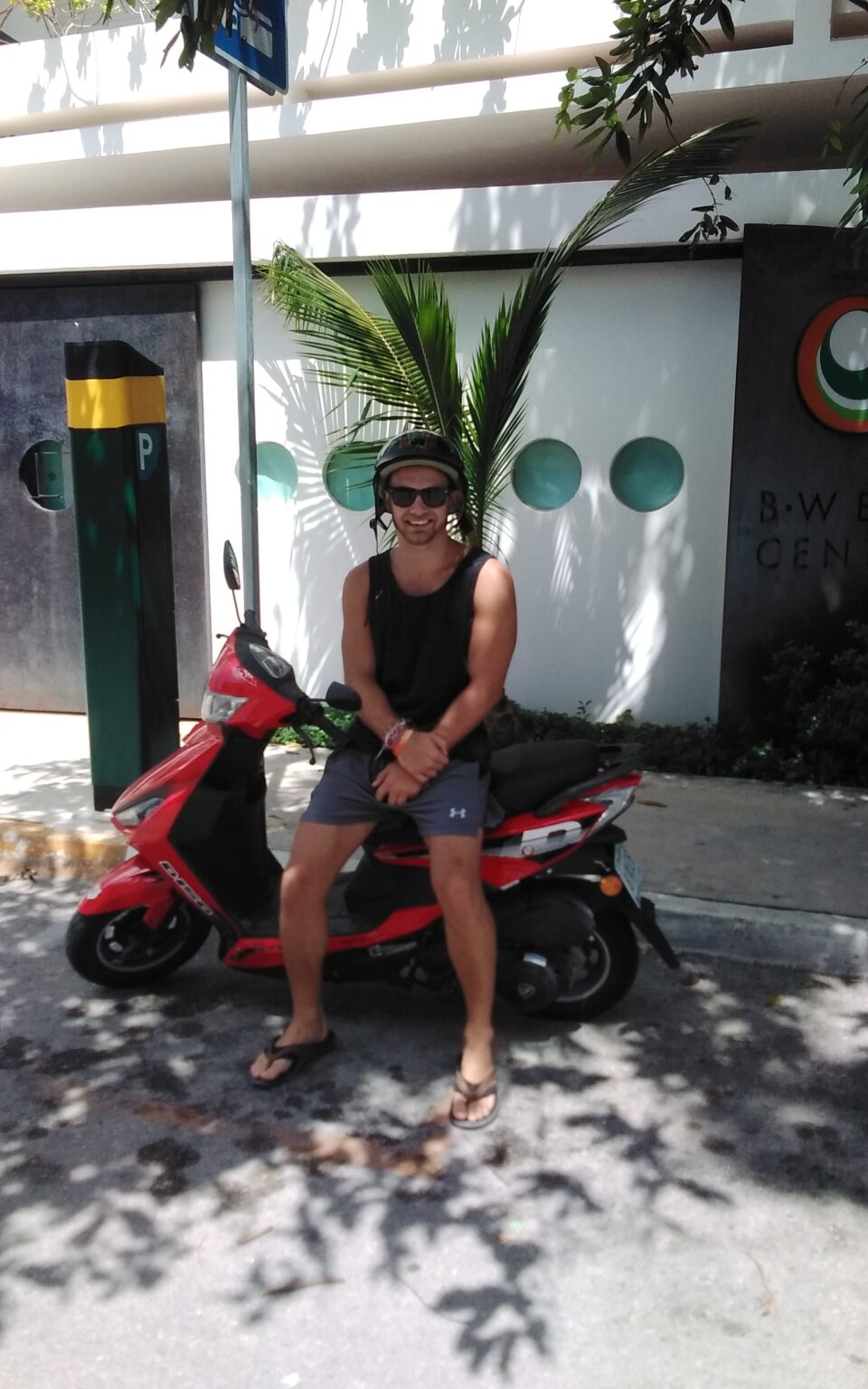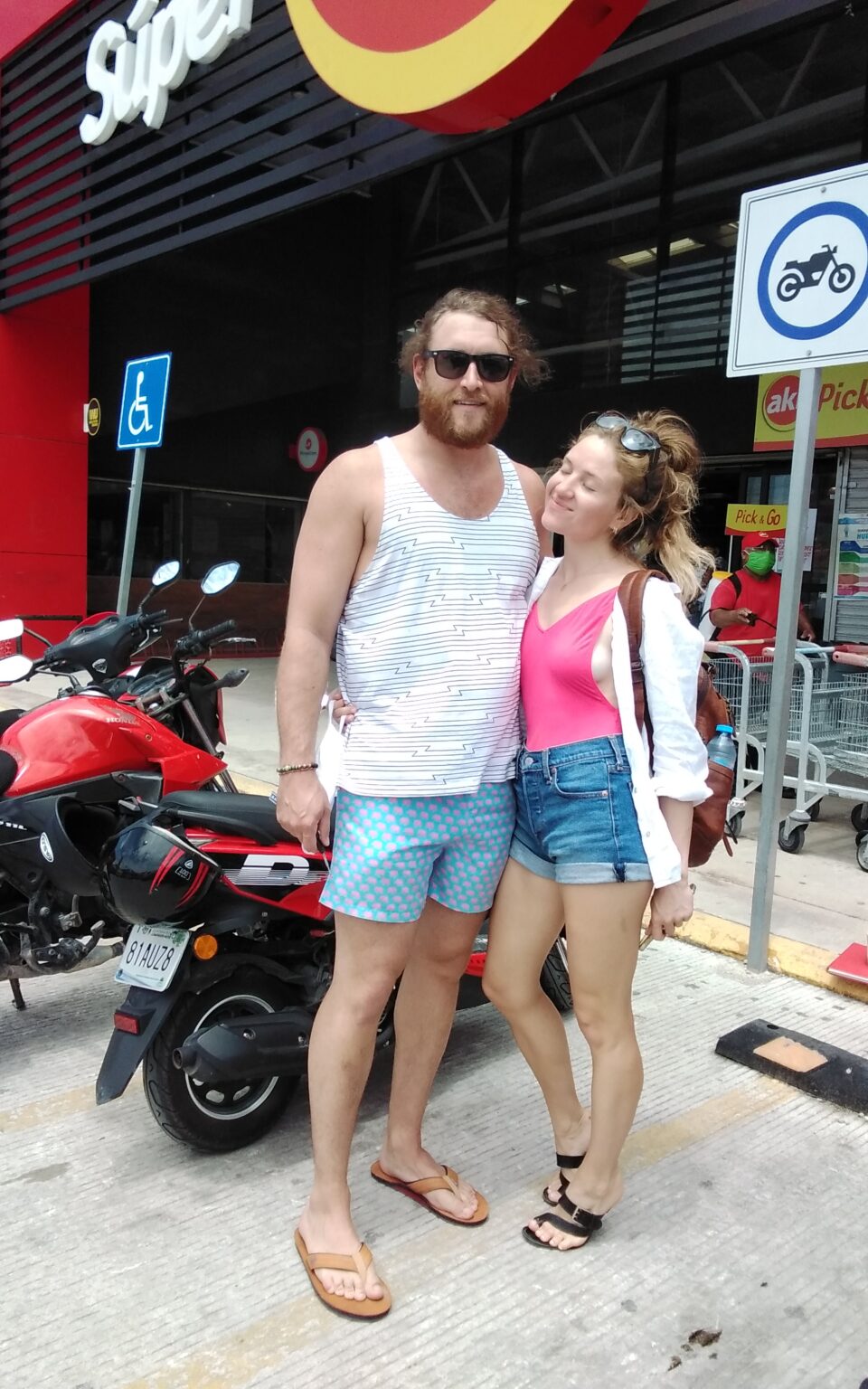 WHY RENT A PLAYA DEL CARMEN SCOOTER FROM US?
Here are the answers to the questions that we most often receive. If you have further questions, please feel free to contact us (insert link).
General Scooter Rental Questions
Scooter Rental Prices/Fees
Scooter Rental Requirements/Rules
Scooter Rental Reservations/Returns
Scooter Rental Safety/Security
WHAT ARE OTHER PEOPLE SAYING?
"Renting a scooter was simple and fast. Will be back—and be renting again!..."